As SD-WAN technology continues to be further refined, more companies are investing in SD-WAN integration. However, implementing a new network technology on your own can be time-consuming and expensive, which is where managed SD-WAN providers become particularly beneficial.
This guide provides an SD-WAN overview of the basics of how this solution works compared to previous technology. We also cover what you need to know about SD-WAN implementation and how to work with managed services providers that offer SD-WAN as a service.
Explained: What Is SD-WAN?
SD-WAN (Software-Defined Wide-Area Network) refers to a form of technology that uses software to optimally route traffic across a network to provide a better user experience and reduce costs.
SD-WAN technology works by managing and monitoring traffic and routing that traffic in real-time through the most efficient pathway based on automated assessments of current network conditions.
By centralizing traffic routing across data centers, private networks, branch offices, and cloud services, SD-WAN architecture maximizes IT resources and reduces overall network operating costs.
Learn more about managed IT services on our blog:
Compared to older technology, SD-WAN solutions are programmed to automatically optimize network connections by running as a single centralized cloud-based application. This centralized management of network traffic eliminates user connectivity issues so that even the most distant remote network offices experience high-quality connectivity.
Top SD-WAN Benefits
SD-WAN technologies have numerous advantages over previous WAN architectures, which are expensive to operate and don't provide flexibility for enterprise networks.
Since the creation of SD-WAN applications, networks can instead use automated and programmable technology to simplify network traffic routing with a dynamic and agile solution.
Below are the top SD-WAN benefits over previous technology. 
Consistent Quality of Experience
The primary benefit of SD-WAN network solutions is that it is designed with Quality of Experience (QoEX) in mind.
When they occur, interruptions to critical network usages like voice and video are undetectable due to SD-WAN architecture. 
SD-WAN optimizes network performance by using multiple WAN transport forms concurrently and directing traffic away from underperforming pathways dynamically. By monitoring traffic connections continuously, SD-WAN application performance remains reliable.
Continuous Improvement
What makes SD-WAN network services advantageous over older technology is that it's based on a continuous self-learning model.
As network conditions change or underperform, the SD-WAN application responds automatically to those changes.
Our communications services cater to a variety of industries including:
By having a WAN that adapts automatically to network issues like congestion, power outages, or brownouts, IT personnel don't need to intervene manually. Rather, traffic remains flowing consistently without impairing compliance protocols and business continuity.
Superior Security
By working with SD-WAN services providers, businesses benefit from comprehensive security solutions.
SD-WAN security is based on encrypting WAN traffic and enforcing end-to-end segmentation of network traffic to reduce the risk of security breaches and minimize damage.
Since traffic routing is centrally configured and optimized to run through the best pathway, SD-WAN can also respond to potential attacks in the same way by reducing the number of vulnerable entry points.
Reduces IT Operating Costs
Given the efficiencies and security of SD-WAN network solutions, another one of the key benefits of this form of network technology is that it can help reduce overall operating costs.
SD-WAN can save businesses on IT maintenance and intervention costs since it's a technology designed to optimize itself in real time. Businesses no longer need to intervene with in-house techs or hire IT services to fix network traffic congestion and other performance issues.
Additionally, given the high investment required to establish traditional WAN network architecture, SD-WAN is a solution that also reduces capital expenditures, especially where managed SD-WAN solution providers are involved.
Learn More About Sunco's Managed Telecom Services
Working with SD-WAN vendors can help businesses save on the investment and implementation costs as well as the total cost of ownership.
Hybrid WAN Architecture
For enterprise businesses already operating a traditional WAN solution, integrating SD-WAN to create hybrid architecture is an upgrade solution that can improve business operations and reduce operating costs.
If your organization already uses WANs to connect your remote offices to business-wide critical applications like CRMs and ERPs, then implementing SD-WAN can give you a hybrid architecture that combines MPLS, mobile, broadband, and private and public cloud applications into a single network delivery pathway.
With the hybrid approach to WAN and SD-WAN management, businesses eliminate the need to upgrade network bandwidth as they add more cloud applications.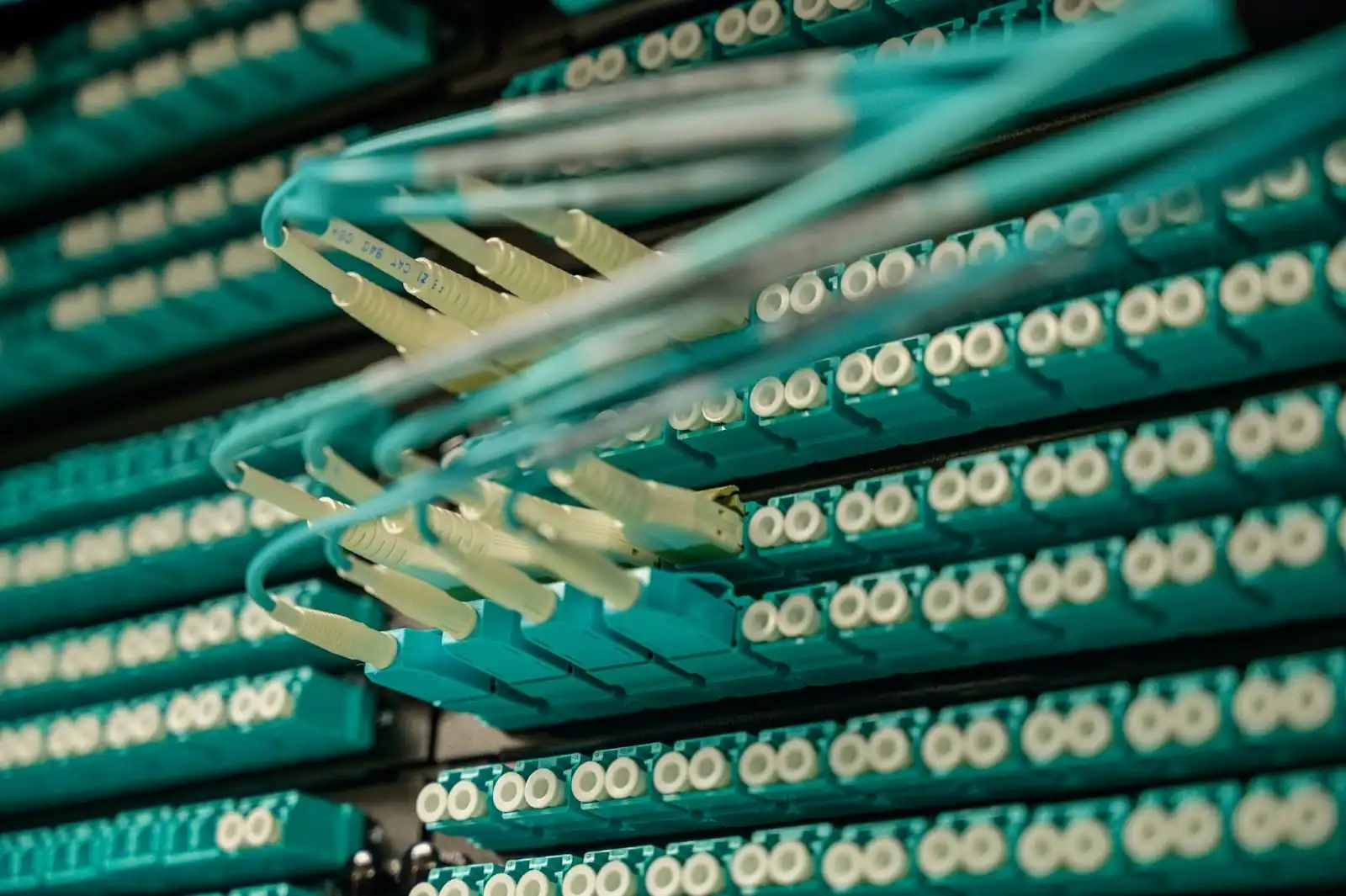 Image Source: Pexels 
What to Know About SD-WAN Implementation
As demand for SD-WAN technology increases, more organizations are looking to find efficient and cost-effective ways to implement it into their business operations.
However, changing over network infrastructure to accommodate SD-WAN can be challenging and difficult for businesses to manage alone. Even enterprise businesses with in-house technical experts may find they benefit from the support of a SD-WAN provider.
SD-WAN companies can help businesses with the following service offerings:
SD-WAN deployment: SD-WAN managed service providers will design the SD-WAN deployment strategy using their experience and expertise to create the optimal implementation plan for your business.
Help desk and support: As your company adjusts to SD-WAN products, your managed service provider will be there to support your team with 24/7 help coverage.
Technology Slowing You Down?
Our managed IT services make your technology work for you, not the other way around
Legacy network components: Fully managed SD-WAN services help businesses address issues related to legacy systems that continue to need problem-solving.
Security protocols: SD-WAN architecture has specific security protocols that must be established during deployment. Working with an SD-WAN solution company ensures that your security requirements are met and any additional security protocols can be set up to reduce the risk of breaches after implementation.
Deployment speed and efficiency: SD-WAN can be a burdensome solution to roll out without dedicated personnel working on it. Hiring SD-WAN providers to manage your implementation ensures that your deployment needs are met in a fast and effective way so that it doesn't impact business operations for an extended period.
Choose Sunco for Managed SD-WAN Services
If your organization is seeking to implement SD-WAN architecture for your network needs, it's important to choose a trusted managed SD-WAN services provider to take the lead in deployment.
Sunco is a leading managed IT services provider offering managed SD-WAN services as well as other managed IT and communications solutions throughout BC and Alberta and beyond.
Contact us today to speak with an expert about your company's managed IT service needs.
Featured Image Source: Pexels