I don't have to tell you this, but planning is critical to long-term success at your business. Approaching things reactively rather than proactively can cost your business in lost productivity, revenue, growth, etc. The same principle applies to your IT – and that's why an IT business strategy is critical.
Business leaders are becoming increasingly aware of how important technology is to their success: a survey by Forbes shows that 78% of businesses rank technology infrastructure as a top priority.
Investing in your IT can pay off with massive dividends by way of:
Automating redundant tasks, increasing accuracy and saving your teams time
Optimizing workflows so your teams can be more efficient
Preventing expensive downtime (which can reach thousands of dollars a minute)
Developing technology lifecycles to ensure you're always working with the latest and best (no more outdated technologies slowing you down)
Leveraging services and solutions that make scaling easier (cloud support and digital transformation, for instance)
Those are the benefits of a well-constructed business IT strategy – let's dive deeper into how you can achieve those results at your business.
What is an IT Strategy for Business?
An IT strategy for business is, put simply, the alignment of your business goals with your technology, ensuring that your information technology always supports your attainment of said business objectives – and never gets in the way.
More detail: your IT business strategy will identify technology assets, services, and solutions that can benefit your business as it grows, planning their procurement and implementation. The strategy will also involve solving your persistent IT issues and otherwise optimizing your IT environment.
Plan Your IT Future With Confidence
Find out how Sunco can take on management of your entire IT environment – removing IT roadblocks and saving you money

Creating an IT strategy, however, can be challenging. After all, as a business owner, you are an expert in your industry but you may not be as knowledgeable about information technology – it's not your speciality.
But with the right planning process you can achieve best possible results for your IT environment.
Below, we'll go over how you can build a strong and comprehensive business IT strategy that will position your business for technology-fueled growth.
How to Create a Business IT Strategy
1. Determine Your Overall Business Strategy
Developing any strategies as siloed plans is wasteful and inefficient. Instead, you're better off determining an overall business strategy (i.e. growth plan, future services/products you'd like to offer, revenue goals, team size, etc.) and building an IT strategy around it.
You almost certainly have some form of business plan or rough outline of goals you've set – solidify them into a strategy, then you'll be more able to determine how information technology can play a role in helping you achieve these goals.
Credit: Freepik
An example: say your business has a staff of 30 and wants to add 15 new hires by the end of the year to handle increased workloads. But as your business expands, it may make sense to hire overseas help. Working across timezones and continents can be troublesome, however. But with a comprehensive cloud infrastructure in place, work between teams can be seamless.
2. Talk to Your Team
While an IT partner can help you determine technology trends, you won't know what you truly require until you speak with your team.
These are the people, after all, that are in the trenches, managing day-to-day operations; they know their frustrations and needs better than anyone.
Hearing from your workers will inform your strategy as you can prioritize solving the issues your team is routinely encountering. Moreover, you can plan your IT strategy so that it prioritizes enhancing what does work while mitigating or outright eliminating what doesn't.
You can also help with adoption in this way; a survey by Gartner that about 40% of respondents would share a negative or positive with peers, showing that widespread adoption – or rejection – can start with hearing workers out and meeting their needs.
3. Assess Your Technology Needs
If you're experiencing recurring network slowdowns or stoppages, that's thousands of dollars a minute you could potentially be throwing away.
Similarly, if your business is struggling with managing multiple teams and tasks, cloud computing and storage can help.
By assessing where your biggest needs lie, you can then plan accordingly to address them first. This will in the end help you set short and long-term goals.
This step will also involve evaluating your current business environment and technological assets. You can combine this with step two, as your team will be able to provide full insight into how your current software and hardware operate.
4. Use KPIs
Key performance metrics (KPIs) are only becoming more important as businesses continue to leverage analytics to inform their decision making.
Rather than just assume something is or isn't working, you can refer to hard data that will clearly demonstrate where you're ahead and where your tech is lagging behind.
This is especially important as you implement new technology solutions; your organization operates in an idiosyncratic way, and therefore it's important to constantly reassess technological performance, because all the planning in the world can't 100% guarantee results.
5. Build a Budget
IT strategic planning can help your business in a number of critical ways – not the least of which by providing a strong competitive advantage over your competitors, leading to higher margins and greater revenue generation.
That said, technology does require an upfront investment. While it's almost always worth it in the end, not all businesses have the funds available to pour into IT. And that's fine. You can build an IT business strategy that perfectly fits your current financial situation and is able to support growth at your business.
6. Work With Experts
Building an IT strategy can be difficult. It requires a lot of research, evaluations, assessments, compiling strategy documents, managing the strategy as you implement, adjusting to account for new developments/information . . .
If you want to do it right, you're best off doing it with experts.
Getting vCIO services from a leading managed services provider can help you develop your IT strategy for business faster, more efficiently, more accurately, and generally in a superior fashion as you can leverage deep industry knowledge and decades-plus of experience in IT.
Want to Know More About How IT Services Can Support Your Business?
A qualified IT partner will take the time to fully understand your business and its processes before IT roadmapping, ensuring that every angle is covered.
What's more, they'll also provide continuous hardware and software management via monitoring, updarting, and upgrading. In other words, you can offload your IT management burden while attaining elite-level technology to power your business forward.
Build an IT Business Strategy That Works With Sunco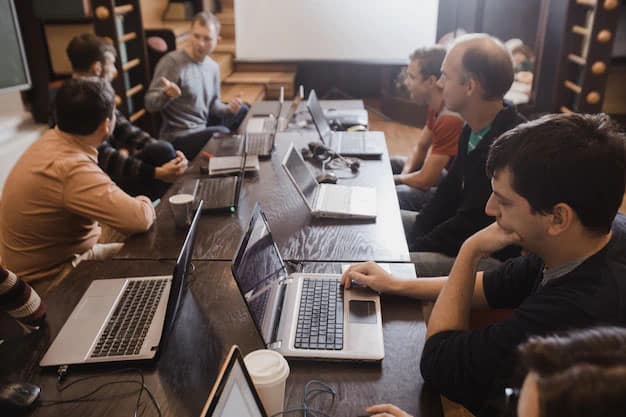 Credit: Freepik
Sunco is an experienced IT support provider that can handle all your technology needs – including building out a comprehensive, growth-oriented IT business strategy.
Sunco will take full ownership of your hardware and software management, vendor management, and risk management, so you won't have to worry about the tedious details, and instead get peace of mind and enjoy the results.
We are ready to manage all your IT demands, ensuring your business's workflow is faster, more efficient, more productive, free from slowdowns and interruptions, and otherwise superior to your workflow before we assumed ownership of your IT management duties.
Contact Sunco today and learn more about reducing IT burdens while speeding up your business processes.
Featured Image Credit: Freepik