Chances are you've heard business leaders say, "we're moving to the cloud!" more than once lately. Organizations that were sideswiped by a once-in-a-lifetime pandemic are staging comebacks and undergoing big changes. Even though the COVID-19 crisis created uncertainty about how our future might look, it's become clear to most organizations that it will require a digital transformation.
Enter the cloud. It's a solution that isn't new, but it quickly took hold as organizations scrambled to make business operations entirely remote. Now employees across the country, whether they're at the office or at home, can access, share, and store files in one location, creating a more efficient workflow. And despite the easing of pandemic restrictions — and the return of some to the office —the demand for cloud technology hasn't waned. In fact, the global cloud computing market is expected to reach more than US$791 billion by 2028.
Cloud technology has become a boon for many industries that need a flexible, reliable, and cost-effective way to operate both during and after the pandemic. In addition to organizing data, companies are using the cloud to improve their customer relations, and according to a survey by Deloitte, it's working. The majority (66%) of respondents say the COVID-19 pandemic has increased their appreciation for well-designed technology, whereas 63% say they will rely on technology more now than they did before the crisis.
Public vs. Private Clouds
Cloud computing isn't a one-size-fits-all operation, and there are different types of clouds based on specific customer needs. While some companies might be willing to hand over the keys to a public cloud service provider like Microsoft or Google, others with specific business requirements might feel more reluctant.
Public clouds are hosted by third-party service providers, which own and operate all software that exists in those clouds. Clients can access the tools, but they only pay for the service; the third-party provider handles the maintenance —and updates systems on their schedule — which can impact uptime for businesses using these clouds. While public clouds might seem like an affordable and obvious choice, some companies may hesitate to share confidential information with a third-party provider and will opt for a more tailored platform.
Private clouds safeguard
sensitive information, and despite sometimes being hosted on a third-party platform, they are owned and operated by the individual or organization that uses it. A private cloud-like Mitel's MiCloud Flex – is ideal for a remote or hybrid workplace that wants employees and customers to stay connected by voice chat, text, and email on any device. The added security and customizable features appeal to organizations like banks or government agencies that have complex systems in place. Rather than defaulting to a third-party's business software, companies can lean on private clouds to adapt to their specific requirements.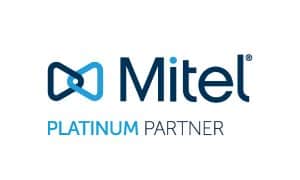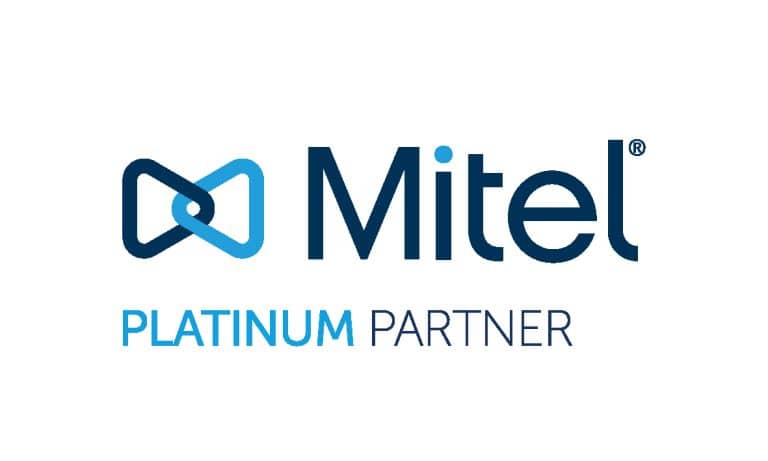 MiCloud Flex is a private cloud that operates on a leading public cloud platform, which means organizations can keep full control over their upgrades and maintenance. In addition to customization and added security, MiCloud Flex offers several service options that can easily adapt to changing or growing business demands.
Cloud technology has been a game-changer for companies working to keep up with customer expectations and adjust to new pandemic realities. While choosing a public or private cloud depends on an organization's unique needs, both solutions embrace the power of cloud computing to drive efficiency, cut costs, and create flexible work environments. That's ideal for any individual or organization in 2021 and beyond.
Benefits of Public and Private Clouds
Public Cloud

Private Cloud

Lower average costs

All hardware and software are paid for by the provider. You only pay for what you use.

Greater flexibility

Customize your environment however you like, to best support your unique business needs.

No maintenance

Your service provider is on the hook for all maintenance costs.

More control

You don't share resources with anyone else, meaning your business is priority number 1, 24/7/365. You don't need to worry about maintenance taking your systems offline at inconvenient times.

Near-unlimited scalability

Scale as large, as fast as needed with ample on-demand resources available.

More security

 Your information doesn't share hardware with anyone else, and no one outside your organization has access to your data.

High reliability

Redundancies and back-ups are built in to try to protect from failure.

More scalability

 Grow when you need to grow, without the costs and delays associated with on-premises infrastructure.
What Cloud is Right for You?
When it comes to the cloud, there's no single silver bullet for every business. The right cloud depends on the needs of your unique business.
If cost is more important than security and control, a public cloud may be right for you. If you have access to a wealth of important and confidential data or can't afford downtime determined by someone outside your organization, then the security and control of a private cloud may be what you need.
In any case, working with a trusted partner that understands your unique priorities and business challenges, and can take a consultative approach to help you choose the right type of cloud, is key.
Ready to turn the cloud into a competitive advantage for your business? Your Trusted Systems Integrator is ready to help. Contact Sunco today!