If the past 18 months have taught us anything, it's to be flexible and adaptable to change.
In the blink of an eye, countless businesses around the world almost entirely switched to remote work in March 2020 — and many have yet to look back. The technological infrastructure on which these businesses relied was tested like never before. Senior leaders from a range of industries have quickly learned how important it is to have reliable cloud-based solutions to ensure employees remain connected and business continues regardless of the circumstances.
While many organizations were able to continue their operations digitally when the COVID-19 pandemic hit, those efforts came with a unique set of challenges. Some had to create a remote business completely from scratch, while others were able to pivot easily with existing technology. Some organizations may have opted to implement quick and cost-efficient measures to make the change, assuming that remote work was only temporary. But as the months dragged on, those patchwork solutions put in place on a seemingly short-term basis didn't provide the right tools for employees to work online over the long term.
Remote Work is Here to Stay
Even with the world preparing to get employees back into office spaces, many businesses will continue hybrid models where some workers still doing their jobs remotely at least part of the time. This is requiring organizations to provide a reliable and consistent platform to complete their tasks. According to a recent report, 33 per cent of women and 32 per cent of men say they'd prefer to work from home part-time, and only go into the office a few days a week. But teams need to stay connected with each other no matter where they are, and senior leaders must be able to rest assured that their data and information are protected.
Not Every Cloud is the Same
According to a McKinsey report from late 2020, "most business leaders recognize technology's strategic importance as a critical component of the business." While it was probably easier, possibly cheaper, and therefore certainly tempting to implement an online platform early into the pandemic that provided a quick solution, the smarter move is to partner with a provider you can trust. There are public and private clouds and the two are very different. A public cloud is hosted by a third-party service provider and allows clients to access the tools they need, but the provider manages the site.
A private cloud, on the other hand – like Mitel's MiCloud Flex – gives organizations the ability to operate on a leading cloud platform while maintaining complete control over upgrades and maintenance. And above all else – there's a heightened level of security to safeguard sensitive and privileged information.
Introducing MiCloud Flex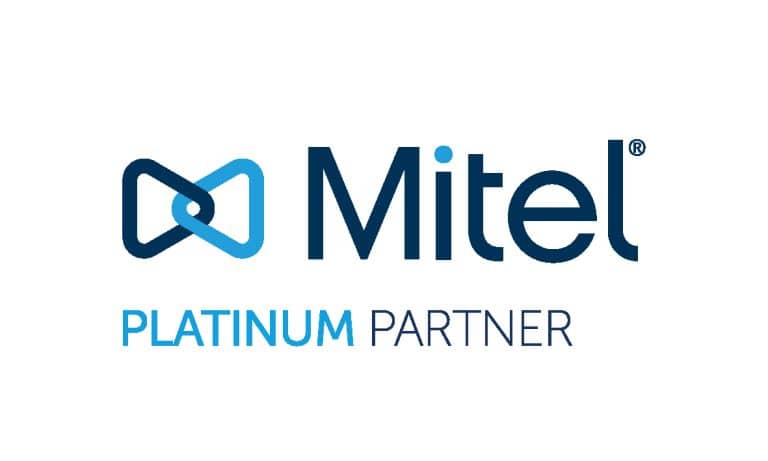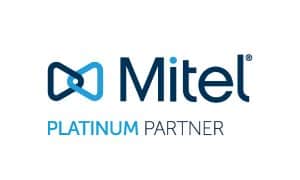 MiCloud Flex is a private cloud solution built on a leading public cloud platform, meaning you keep full control over your upgrade and maintenance windows. It provides maximum flexibility to create your own communications environment without having to manage it yourself. With this cloud solution, you and your team can communicate using voice, email, text, or chat from any device.
Already a Mitel customer? For a limited time, you can upgrade select Mitel services at a 20% discount. Contact us to find out how.
Preparing for the Road Ahead
Technology has come a long way, and the options are seemingly endless for businesses to choose from. Here are some tips to help you pick the best cloud-based solution for your enterprise:
Security Features should be Paramount. Your organization is relying on technology to host its private information and falling into the wrong hands is not an option. Partner with a provider that prioritizes security so that only employees and other organizational stakeholders can access the information they need, instead of third parties.
Tech Support is a Must. In a perfect world, everything would operate smoothly 24/7. But in case there's a need for extra helping hands, ensure your provider serves as an extension of your team and will find the right solutions for your organization while offering around-the-clock support every step of the way.
Customer-Centric. Business operations must go on, and organizations must adapt to changing customer needs. The right service will provide you with the data to understand why your customers are reaching out, what they need and how they want to interact with you.
Cloud technology is not one-size-fits-all – it's meant to be customized and tailored to every company's unique needs. You can't go wrong working with a provider that focuses on your specific business requirements while creating a solution that helps you run your business more efficiently. That approach will also ensure you implement long-term solutions for the new way of working that is clearly here to stay.
It's time to say goodbye to patchwork and say hello to communications that just work. It's time to #FlexYourMuscle. Your Trusted System Integrator is ready to help.