In order to remain competitive, businesses need to leverage the full benefits of remote IT support. With our work environments requiring interconnectedness across cities, countries, or even continents, remote IT support can be the critical linchpin that keeps the whole machine moving.
In fact, so many businesses are looking to make use of these remote IT support benefits that the industry is set to more than double in the next five years, projected to be worth more than US$36.87 billion by 2027 in Canada.
All that said, let's take a look at the benefits of getting remote IT support in more detail.
The Key Benefits of Getting Remote IT Support
The benefits of getting remote IT support go beyond just solving technical issues. broadly be seen as doing one of three things: saving you time, saving you money, and protecting your business. There are of course other remote IT support benefits, but those represent the main, generalized improvements.
To that end, the most common remote IT support benefits you'll experience are:
Being able to leverage IT support 24/7
Being able to protect your business from IT threats online
Being able to optimize your remote work environment
Being able to access top-tier technology and have it implemented
Being able to scale more easily
All told, these benefits of remote IT support can generate massive returns for your business.
Let's now dive more into the specifics of how these remote managed IT services can benefit business owners like yourself.
Leverage Support 24/7
IT issues have a troubling tendency to strike when you're least expecting them – off hours, when you're on vacation, on weekends. Without access to reliable remote IT support, these issues can fester and develop into very severe, potentially derailing technology troubles.
But with outsourced specialists that have remote access they can address issues quickly – even outside of business hours.
Grow Your Business Free From IT Issues
Work with a remote IT support team so your business can totally relieve itself of IT issues
Your remote IT support technicians can usually answer a call within a few minutes – even on weekends and holidays. That type of responsiveness can save you hours or even days of downtime – which in turn would lead to thousands of dollars in savings.
What's more, if you're relying on an in-house IT team, that can bring on additional costs (a single worker is often more expensive than an entire outsourced team) without being able to support your business all year 'round (after all, they are an employee – they require weekends, holidays, time off, can get sick, etc.).
Cut out all that uncertainty with a top support team.
Identify Online Threats and Bolster Your Cybersecurity
With online attackers looking to more frequently target small Canadian businesses, not ensuring your business is protected can lead to hundreds of thousands of dollars in losses.
But with the right IT team backing up your business, you can rest easy knowing that your business is fully protected.
Your remote team will be able to identify and intercept attacks before they have a chance to impact your business. What's more, they will be on constant lookout for vulnerabilities in your network and throughout your IT stack, closing them so would-be assailants have no openings to exploit.
With a full team of cybersecurity experts on your team (working around the clock) your business is that much safer from potentially devastating cybersecurity breaches.
Optimize Remote Work Environments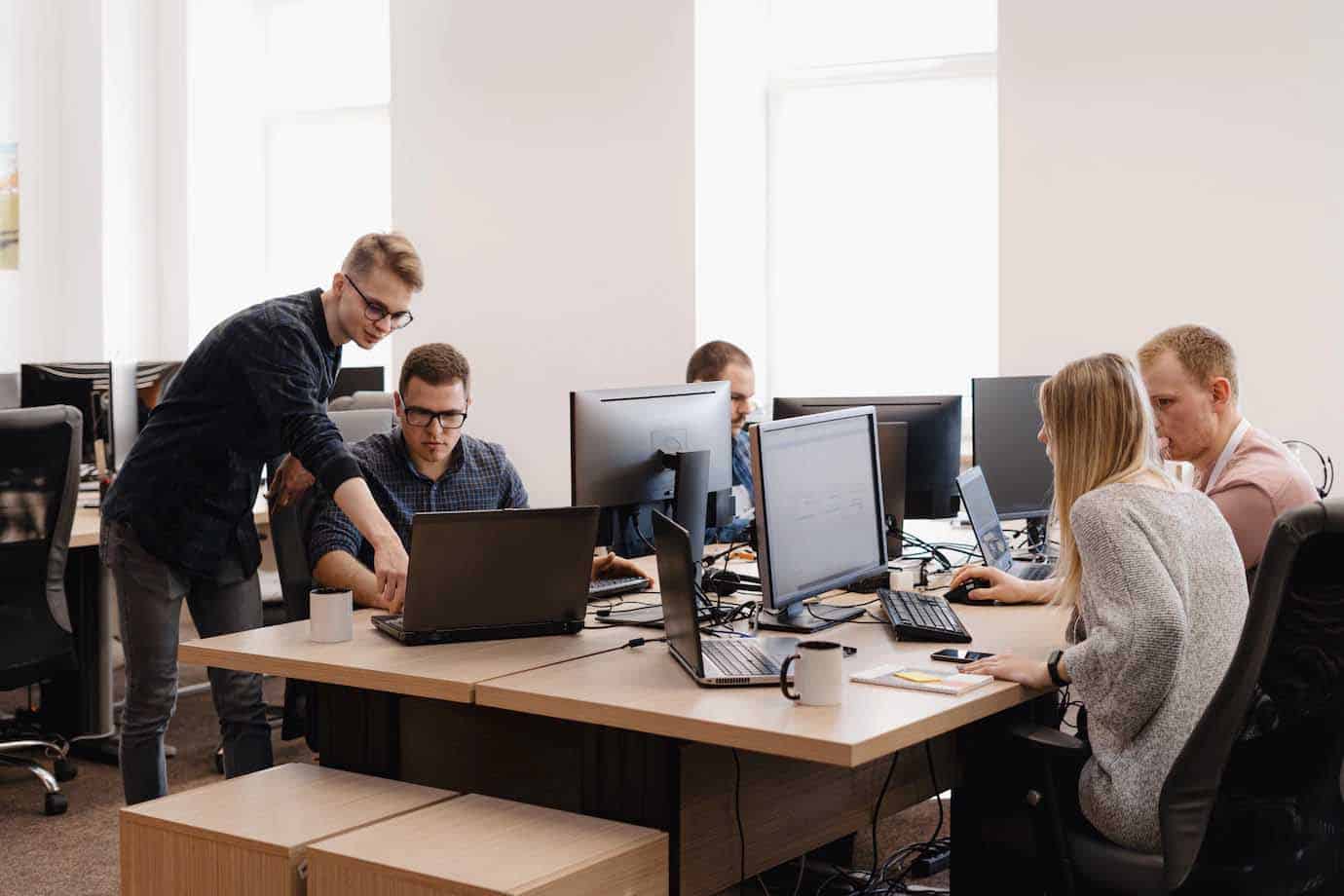 Credit: freepik
With an increasing number of businesses moving to remote work environments, the burden of managing and coordinating disparate teams spread across regions or even continents can be trying. But with the right remote IT support at your side, you can cut down on those frustrations.
Your remote IT team can cost effectively coordinate the IT of your remote teams, ensuring that they are meeting best practices standards, keeping your business safe.
What's more, your remote team will be able to identify different support solutions, redundancies, workflow enhancements, etc. that can help your business experience increased productivity and a reduction in headaches.
Get Cutting-Edge Technologies
With an elite team of IT professionals behind your business, you'll be able to better identify and incorporate leading technologies into your business's workflow.
Better yet, your MSP will be able to negotiate with vendors on your behalf, leveraging their deep industry partnerships to get you the best deals on the best tech.
An in-house team simply won't have those same connections. But due to the high volume of client demand, MSPs are often able to get reduced costs on technologies, especially emerging ones.
These technologies can help your business access a competitive edge over the competition, boosting margins, reducing IT roadblocks, reducing the opportunity for human error, and more.
This benefit of remote IT support is most pronounced when it comes to network enhancements, which can dramatically speed up your workflow when properly implemented.
Scale Your Business Seamlessly
Perhaps one of most important remote IT support benefits, your business being able to scale easily to meet evolving demands as it grows is critical.
Growing your business on old technology or with outdated workflow processes in place can be a significant drag on revenue and your ability to service a higher number of clients or a higher volume of work.
Ready to Learn More About How IT Services Can Support Your Business?
This can be devastating to a business that's gaining momentum, only to have it suddenly sapped due to technology that's not ready to meet the moment.
But with a remote IT team on your side, you'll be able to scale easily and without concern. That's because your managed services provider will be able to build out your IT roadmap. This will include:
vCIO services
Lifecycle planning
Technology upgrades, updates, and replacements
Long-term IT strategies
Together, these services will ensure your business can grow without fear of technology holding your business back.
Enjoy These Benefits of Remote IT Support and More With Sunco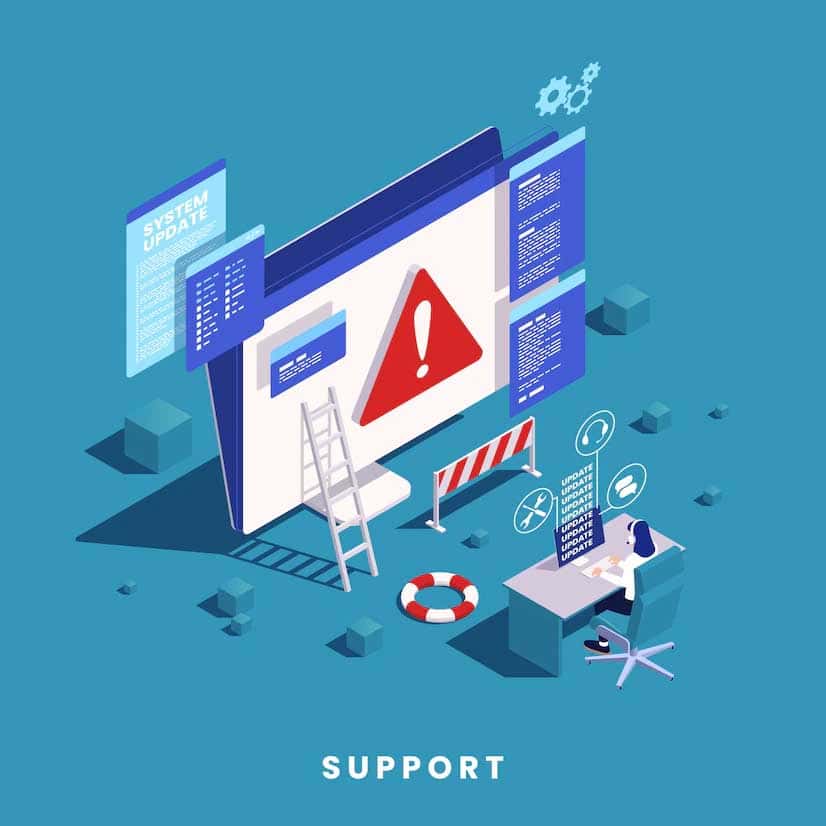 Credit: Freepik
All these remote IT support benefits and more can be yours . . . provided you find the right IT partner to work with. But you're in luck: Sunco is an excellent MSP that has years of experience helping businesses grow free from IT issues and roadblocks.
Our business will help you access all the benefits of getting remote IT support so your business can grow faster than ever.
Contact Sunco today and learn more about getting the most out of your technology.
Featured Image Credit: Freepik