Over the last couple of years, the world has seen a paradigm shift in the way businesses function. Alternate methods of communication, be it through a zoom call or telephone conversation, have taken precedence over actual in-person communication owing to the pandemic.
And therefore, services that enable effective communication and collaboration have become the need of the hour. Businesses need reliable and scalable communication systems that help them connect with their teams anytime and anywhere.
Voice over Internet Protocol (VoIP) enables you to place phone calls over an internet connection. You can make calls using a shared number, allowing you to answer from any device that uses the same number. Moreover, it offers additional features that are not available in traditional phone services, such as call recording, custom caller ID, voicemail to email, etc.
VoIP and cloud-based technologies can be leveraged to improve the customer service experience, and hence, these services are rapidly becoming a critical part of businesses. Although voice-based communication has been used for quite a long time, it seems like now is a good time for businesses to invest in a VoIP service to ensure seamless communication between teams. According to a study, the VoIP market size is expected to grow to $102.5 billion worldwide by 2026.
Mitel Phone Systems: Quick Overview
Mitel phone system offers a complete range of telecom products and services, including business phone systems and unified communications as a service to keep businesses connected. It uses Voice over Internet Protocol (VoIP) and combines voice, instant messaging, screen sharing, video and audio conferencing, file sharing, contact center tools, business app integration, and other capabilities in a single interface.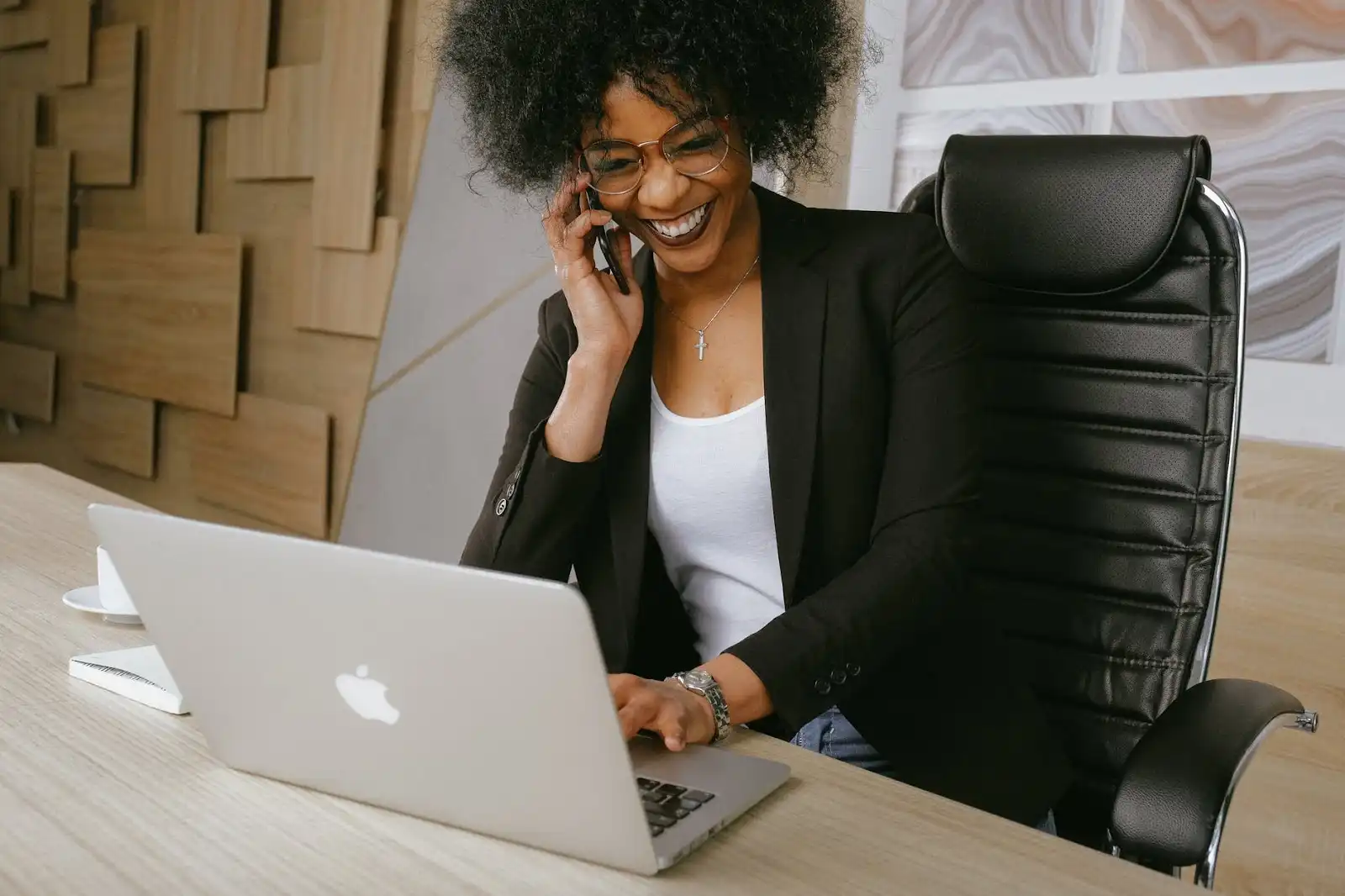 Credit: Anna Shvets
Mitel IP phones range from entry-level small business phone systems to sophisticated IP phones and devices with cordless handsets, headsets, speakerphones, and attendant consoles. Their products also include Mitel IP phone systems, conference phones, consoles, and peripherals for small and large businesses, based on the specific needs of each industry.
Sunco is a business telecom provider that offers a full range of telecom products and services such as telecom bill audit, business internet services, telephone managed services, telephone system upgrades, data networking, and many more.
Sunco partners with the best VoIP phone system and VoIP phone equipment providers in the business and uses specialized hardware and software from leading manufacturers such as Phonesuite and Mitel to make business communication easier.
How is Sunco better than traditional phone lines?
Let's have a quick look at why businesses should opt for a VoIP by Sunco over a traditional phone system.
Provides better features
Sunco provides a wide range of features for all your business needs in order to streamline communication and operate more efficiently and productively. You get to use enterprise-grade services such as voicemail, email, mobility integration, and collaboration tools like instant messaging and video chat for not much more than you pay for phones.
Offers competitive pricing options
Sunco offers different pricing options depending on the number of phones you need and also based on whether you opt for an on-premise or cloud hosting service. You can opt for a low-priced subscription to the Mitel VoIP phone system that includes upgrades and maintenance, thereby reducing upfront expenditure for the VoIP. According to internal surveys conducted by Telzio, the average company will save between 30-50% on their communication costs by switching to VoIP.
Credit: Karolina Grabowska
Enables on-premise and cloud hosting
VoIP can be deployed in two ways, either on-premise or on the cloud. Sunco has the expertise to guide you in choosing the apt deployment method that suits your business. Mitel's cloud-based phone system makes every aspect of cloud communications and collaboration simple and secure.
Provides custom solutions
Sunco provides state-of-the-art IP handsets or hybrid wired/wireless systems depending on what's right for your business. You can get customized and scalable phone systems where you only need to pay for the features you need.
Ensures customer satisfaction
Mitel offers a 90-day satisfaction guarantee that allows users to cancel the service and return Mitel phones and hardware if they are not satisfied with their service.
Sunco has phone solutions for any environment. Learn more about some of our solutions:
Mitel IP Phones suitable for businesses
Mitel 3000 phone system
The Mitel 3000 phone system is best suited for restaurants, retail, convenience stores, and professional business services such as law firms, insurance agencies, and small healthcare facilities. This phone system has features such as conferencing, centralized voicemail, and an automated attendant for greeting and routing incoming calls. This phone system can be expanded to accommodate up to 52 employees and multiple devices, including credit card terminals and fax machines, and allows you to add phone lines and extensions as your business grows.
Mitel 6900 series
The 6900 models are designed to meet the needs of business users at every level. Mitel's Hi-Q audio technology delivers exceptional quality with high-definition sounds for an unmatched communication experience. Some of the Mitel 6900 series phones include 6930L IP phone, 6970 Conference phone, 6940 IP phone, 6930 IP phone, 6920 IP phone, 6910 IP phone, and 6905 IP phone.
Mitel 5330
The Mitel 5330 IP Phone is an enterprise-class telephone that provides users with real-time access to applications such as web browsing, contact lists, call history logs and many customizable user settings. It has multiple language support, a hearing aid-compatible handset, and provides secure voice communication enabled by encryption. The Mitel 5330 spec also includes three context-sensitive softkeys for intuitive feature access, a hands-free speakerphone, a large backlit graphics display, and more.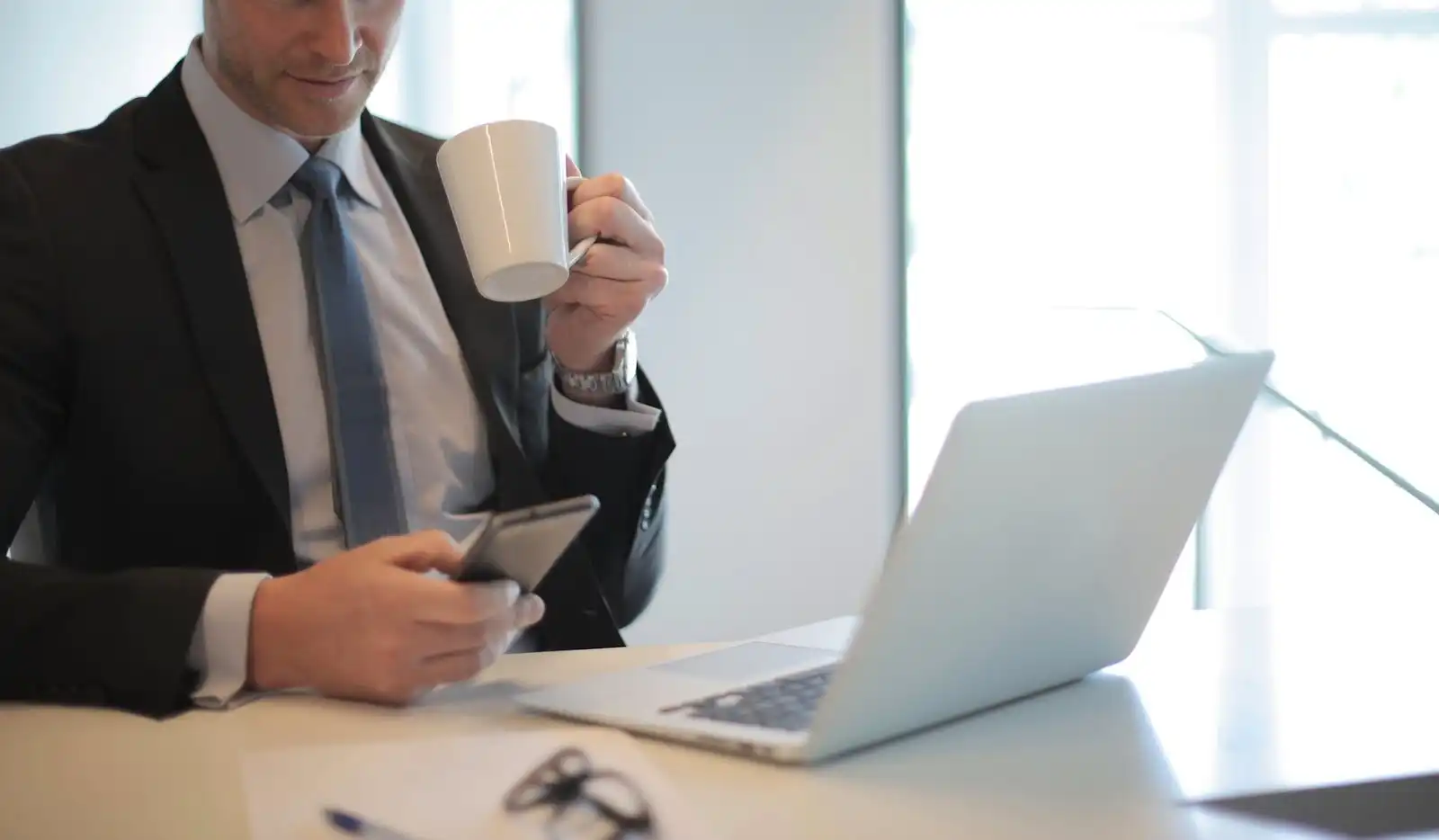 Credit: Andrea Piacquadio
Mitel 5000
The Mitel 5000 phone system provides high-quality communication for all business verticals, focusing on customers' needs and their requests. Its features include customized deployment options such as traditional on-site or private cloud, video conferencing, extensive reporting functionality, and more.
Mitel MiVoice 250 IP System
The Mitel 250 phone system is built on a scalable digital – IP platform that combines both IP and traditional TDM switching architectures. It offers add-on modules and processors – all in a form factor that works for shelf-top, rack-mount, and wall-mount scenarios.
This system offers businesses a complete suite of out-of-the-box business productivity applications, including Unified Voice Messaging with Automated Attendant, Meet-Me Conferencing, Automatic Call Distribution, Hot Desking, Mobile Twinning, Mobile Hand-Off, Teleworking, and Reporting.
Here's why you should choose Sunco as your trusted IP phone provider
Sunco is a Mitel Platinum Reseller Partner and Mitel Certified Service Partner who works directly with clients to improve communication and operate more efficiently and productively by utilizing the best products available. Sunco offers a full suite of business solutions, including a targeted call center, unified communications, and cloud communications.
Mitel business phones can be integrated with third-party business applications such as Salesforce or Skype. Their cloud-based and on-premise systems can be scaled to match the needs of all business sizes.
As a telecom systems integrator, Sunco analyzes your business needs and provides a bespoke communication solution that works for your business requirements. Business organizations can integrate various products and services from telecom companies apart from Mitel, such as Telus, Bell, Rogers, and Shaw.
We provide end-to-end services from consultation and selection of services to installation. Our dedicated sales reps provide timely responses and help businesses with all kinds of technical support and maintenance required.
So get in touch with us right away to schedule a free product demonstration!