Cybersecurity is one of the most urgent challenges businesses face today. With cyberattacks on the rise, and cyberattacks costing Canadian companies $7 million on average, the importance of cybersecurity cannot be understated.
In this blog we'll explain what cybersecurity means and why it needs to be at the top of your agenda.
Everyone Talks About It, But What Does Cybersecurity Even Mean?
At its core, cybersecurity is the practice of protecting digital systems from unauthorized access and malicious actors. 
It includes measures such as using strong passwords, multi-factor authentication for logging in to online accounts or applications, encrypting data at rest and in transit, monitoring networks for suspicious activity, deploying firewalls and intrusion detection systems (IDS), and patching systems for software vulnerabilities.
The goal of cybersecurity is to create a secure environment that allows businesses to protect their data, networks, and other assets from potential threats such as hacking, malware, phishing, ransomware and more.
60% of SMBs Close After a Cyber Attack
Don't let that happen to you
Why Cybersecurity Is Important: Consequences of Not Having an Effective Security Strategy in Place
When it comes to cyber crime, there's no such thing as too small to attack or too big to be breached. The low cost (and high repeatability) of attacks means every business is a target.
In fact, one survey found the victims of the LockBit ransomware pay an average ransom of $85,000, demonstrating that it's not just enterprise pockets that cybercriminals are after. Here are a few examples from across Canada that show how any business can be impacted:
SickKids Suffers Ransomware Attack
SickKids, Canada's largest pediatric hospital, was hit by a ransomware attack that took down its clinical systems, phone lines, and website. The attack caused delays in getting imaging and lab results, delayed procedures, and also affected corporate systems.
Fortunately, the group behind the ransomware attack apologized for the attack and offered to decrypt the data for free (an amnesty most businesses shouldn't expect). Nevertheless, that didn't preclude the operational and reputational harm the hospital suffered.
Medicentres' Data Breach Was Just the Start of Its Problems
Medicentres, Canada's largest group of clinics, suffered a cyberattack after an employee lost a laptop. The medical records of over 600,000 Albertans were compromised, including their names, date of birth, health card numbers, even diagnostic codes.
The group faced an $11 million class-action lawsuit for identity theft and mental stress, which it settled after agreeing to pay for mental distress, greater risk of identity theft in the future, and to resolve credit damage.
The Brick Suffers a $224,475 Loss
An employee at The Brick, a Canadian retailer, was tricked into transferring funds to a cyber criminal in 2010. Employing social engineering, the cyber criminal posed as a Toshiba employee and convinced the employee to transfer funds to a different account than the one the company used.
It's a stark example of how employees can be targeted by cyber criminals and why cybersecurity is important. The Brick also couldn't recoup its losses through cyber insurance because the transfer instructions were issued by an employee of The Brick.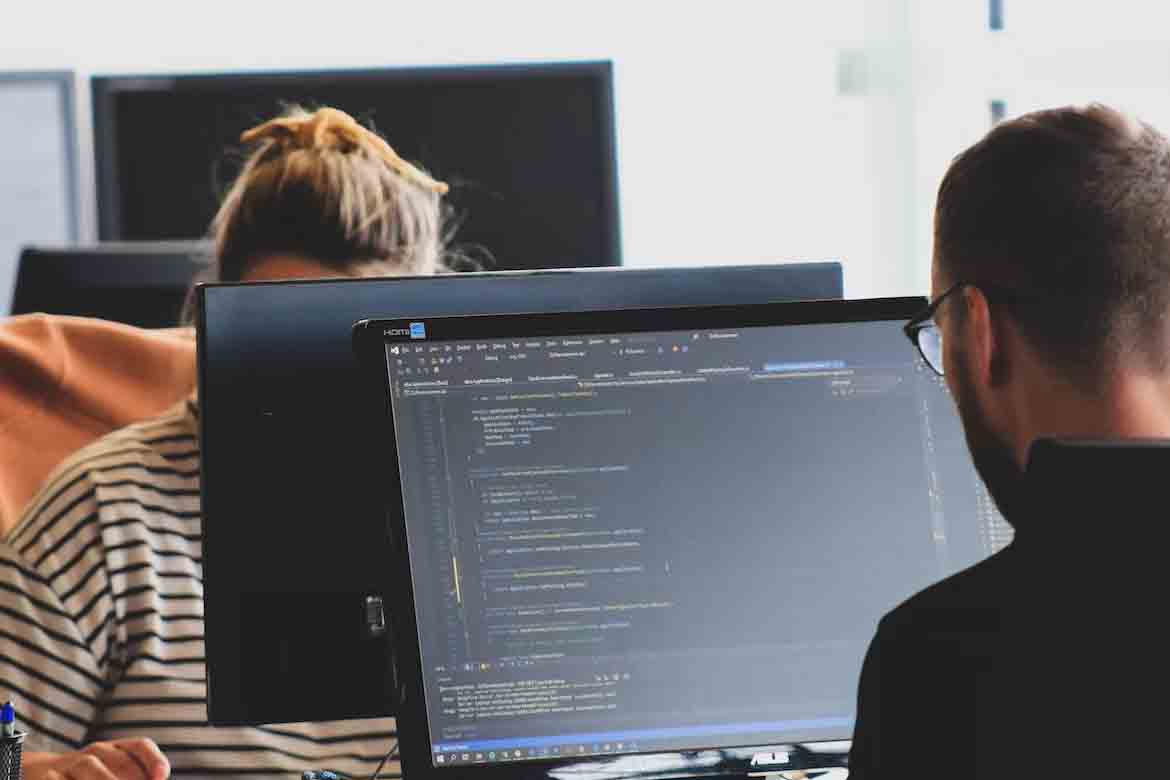 Credit: Sigmund
5 Reasons Why Cybersecurity Is Important in 2023
Having a cybersecurity framework is essential for every business, large or small. Investing in robust IT and network security measures can help to protect your data, networks, intellectual property, and sensitive information. It can also ensure that you comply with regulations, keep financial losses at a minimum in the event of a breach, and maintain the trust of your customers.
1. Data Protection
Companies are increasingly collecting more data about their customers and it is important to protect this data from falling into the wrong hands and potentially being used for malicious purposes. The failure to protect data can result in lawsuits, regulatory fines, and loss of business.
2. Compliance with Regulations
Canada's laws require organizations to have adequate cybersecurity measures in place, failing which your organization can be fined under legislation such as the Personal Information Protection and Electronic Documents Act (PIPEDA).
3. Protect the Business From Financial and Reputational Harm
Cybersecurity measures help to protect businesses from financial losses due to cyber attacks, and also safeguard their reputations if an attack is successful. Investing in cybersecurity measures can help to ensure that any breach is contained and the damage is minimized.
4. Cost Efficiency
It is generally more cost-efficient to invest in preventive measures such as cybersecurity, rather than dealing with the aftermath of a successful attack. Businesses that are breached often have to pay for remediation, such as dark web monitoring and breach forensics, in addition to monetary compensation to victims.
5. Support Innovation
Technologies such as artificial intelligence, cloud computing and connected devices are becoming increasingly popular and require traditional and cloud security measures to keep networks and Wi-Fi safe from potential threats.
Here's How You Should Go About Securing Your Systems
In order to ensure that your business is properly protected from potential cyber threats, it is important to have a comprehensive cybersecurity framework in place. Your framework should include the following measures:
Invest in appropriate security software and hardware solutions as necessary.
Develop a set of policies and procedures related to data security, security controls, and user authentication.
Train and educate employees on the importance of cybersecurity and best practices for protecting customer data.
Monitor networks, systems, and applications for suspicious activity on a regular basis.
Develop incident response protocols to ensure that your business can respond quickly and appropriately in the event of an information security incident.
Importance of Working With the Right cybersecurity Partner
Given the importance of cybersecurity in business, it is essential to partner up with the right security provider. An experienced and knowledgeable vendor can help your business identify and address potential risks, provide proactive protection against threats, and respond quickly in the event of a security incident.
Find out how Sunco helps businesses like yours deploy proven cybersecurity systems organization-wide, trains your staff, and provides peace of mind.
Featured Image Credit: kanawatTH