As you're comparing hosted vs. on-premise phone systems, the functions and limitations of each have a direct impact on your operations. Are you a small business looking to streamline your communications with very little upfront cost? Are you a larger enterprise looking to easily scale up your phone systems?
Just in 2020, a wealth of corporations subscribed to Internet-based hosted phone systems, bringing the market up to a $204.8 billion value, and these numbers indicate the trend is only growing.
In this article, you'll learn the difference between hosted vs. on-premise phone systems, the pros and cons of each, what to consider when shopping around for either, and the importance of working with an experienced communications firm.
What's the Difference Between Hosted vs. On-Premise Phone Systems?
An on-premise business phone system, more commonly known as a PBX system (or an on-premise IP PBX if it uses IP routing technology), is an option that you can own or lease. With the on-premise choice, you also need to store hardware on site, including the server. If you own your on-premise solution, you're also responsible for maintenance and upkeep.
In contrast, however, hosted phone systems, more commonly known as virtual systems, are based in the cloud—saving you space and upkeep, since all you'll have onsite are the phones themselves, as well as a network switch. The hardware you'd normally store is held elsewhere, usually in a data center.
Scale Up Your Business Communications Within Minutes
Expand your company's communications with an experienced hosted VoIP business phone system provider.
Since hosted phone systems use the Internet, these connections are established through a Voice over Internet Protocol (VoIP), most often referred to as VoIP phone systems.
The Pros and Cons of Hosted vs. On-Premise Phone Systems
Learn more about the pros and cons of both hosted and on-premise phone systems below, and weigh which is the best option for your business.
On-Premise System
Pros
1. Improved ROI
If you have a larger enterprise, your ROi for an on-premise system may be better than the alternative. Though you'll have to pay for all of the hardware upfront, once you've made the investment, your phone system will last you for quite a while.
2. On-Premise, Hands-On Fixes
If something breaks down, or you just prefer a hands-on approach to fixing technical problems, an on-premise communication solution may be a better fit for you. You also may prefer keeping your business data close at hand—there's where having an on-site server will also be a benefit.
Cons
1. Limited Lines
Compared to the flexibility of hosted phone systems, on-site business communications systems have a limited number of lines that can be used. If you're looking to scale up in the future, this same limitation may prove to be a problem.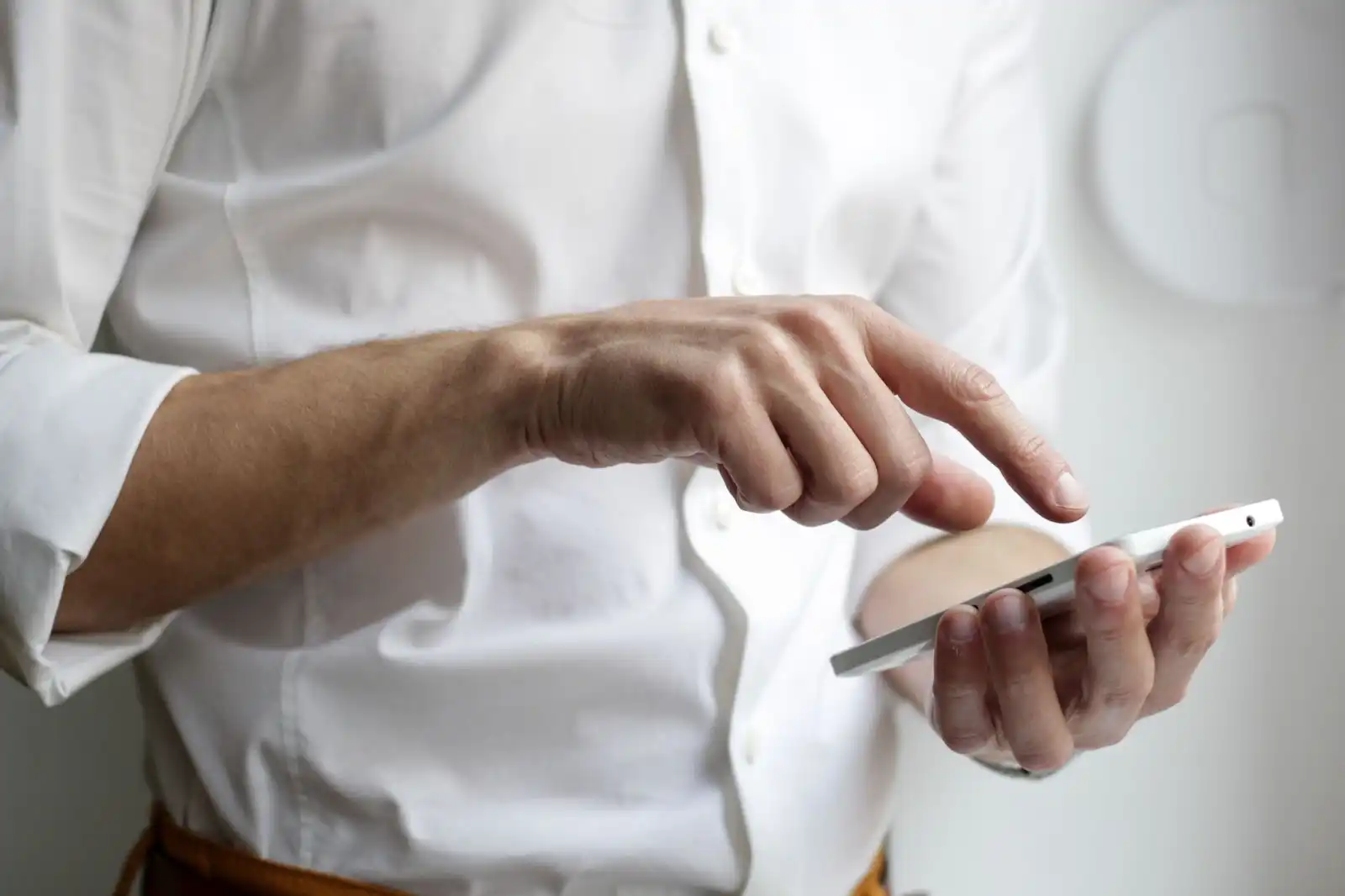 Credit: NordWood Themes
2. Local Disruptions
If your area is susceptible to natural disasters, like flash flooding and hurricanes, keeping your phone system onsite can be something you should think twice about. One disaster, and you lose all of that investment to date.
Hosted Phone Systems
Pros
1. Cost-Effective
With a hosted system, you're not stuck planning for where to store hardware and what happens if there's flash-flooding. Additionally, your initial investment is much less for a hosted system, making it a cost-effective solution for small- to medium-sized ventures.
2. Scalability
In contrast with on-premise phone systems, your hosted communications options can add a nearly unlimited number of lines, thanks to your Internet connection. If you plan to work entirely remotely or plan to aggressively scale up in the future, a hosted phone service is your go-to choice.
You also won't need any special equipment to use the VoIP option—just download the app to your hardware, including VoIP phones and even your mobile device—and start making calls.
Learn more about boosting your business communications with Sunco:
3. Simplified Systems Management
If you're not interested in running your own phone system or worrying about the technical details, a hosted option makes systems management as easy as calling your hosting company to problem-solve and get you back communicating as quickly as possible.
Cons
1. Outages
If your internet goes down, so does your phone system, unfortunately. But your hosting provider should also offer solutions that will still work, like call handling and voicemail forwarding. It's important to speak with your hosted phone provider to figure out backup solutions in case you experience an Internet outage.
Which Should I Choose: A Hosted vs On-Premise Phone System?
As you weigh pros and cons of each option, here are some questions you should consider:
1. What is your budget?
First and foremost, you'll probably be thinking about costs: In the end, VoIP systems are much cheaper than on-premises. Though there is a monthly subscription fee to think about, you also don't need to worry about the costs of maintenance and upkeep—your provider takes care of both remotely.
If you're thinking about budget and cost hand-in-hand, you should also consider that the cost of setting up VoIP is far cheaper than on-premise. Plus, your employees' personal phones can double as work phones. And, if you want to work with the system you have in place, you can install a VoIP adapter.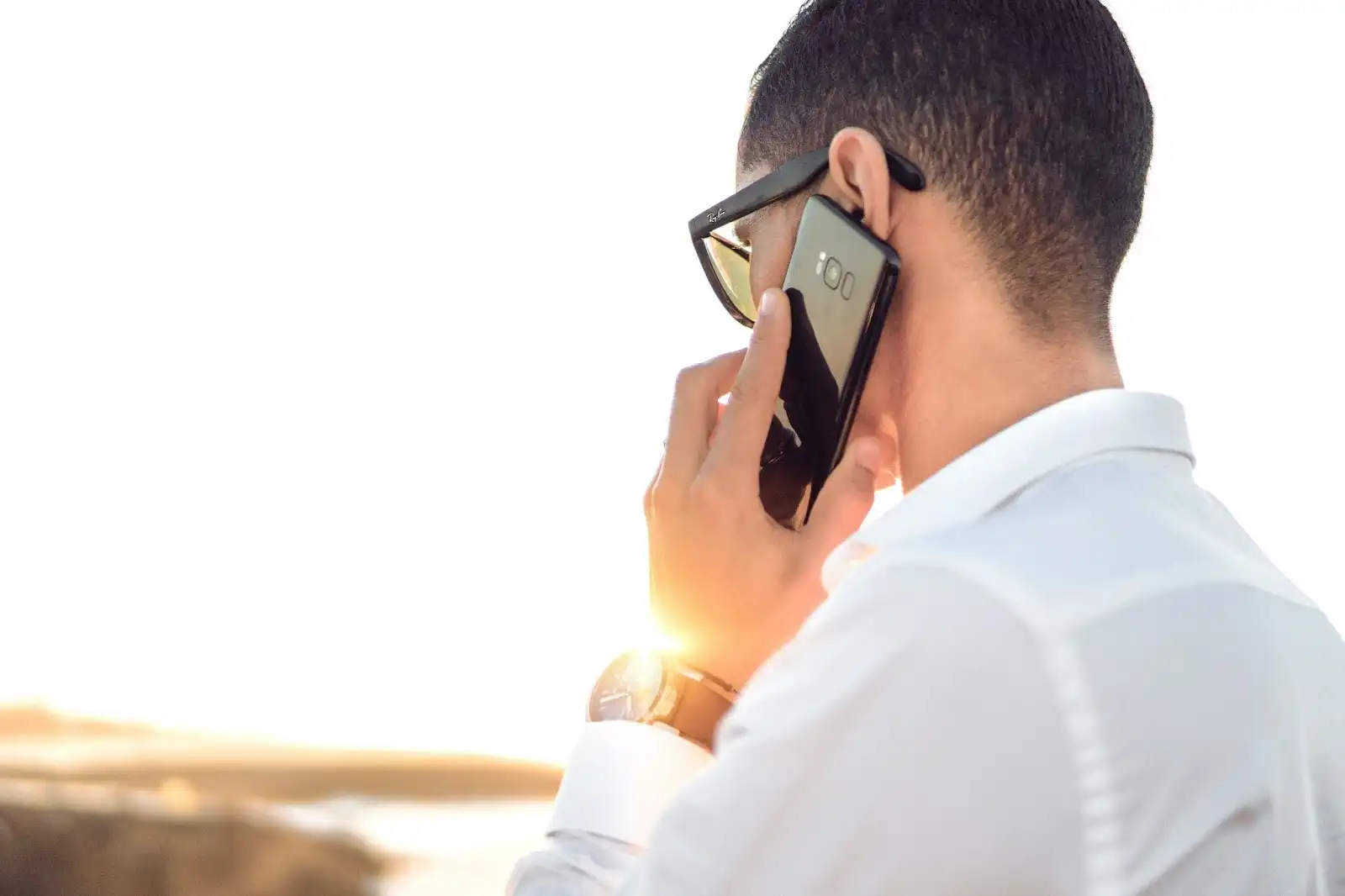 Credit: Hassan OUAJBIR
2. Do you plan on expanding your operations?
As you've already learned, hosted VoIP solutions are far more scalable than the alternative, thanks to not needing additional wiring for your data center. If you hire new team members, they'll have their own phone accounts in just a few minutes. If you're also looking to open a call center, the scalability of hosted phone systems make the entire process seamless.
3. What is your approach to business data management?
If you prefer the hands-on approach, and prefer to keep your data on physical storage close at hand, the on-premise solution is for you. For those who prefer to trust the professionals to manage their phone systems, the VoIP hosted option is your go-to choice.
Improve Business Communications—At Home, or At the Office
Scaling up your business means scaling up your communications, and hosted VoIP business phone systems remains the most seamless, cost-effective way to do that. With over 20 years in the business communications business, Sunco can help guide you through upgrading your phone system and adjusting existing infrastructure to better meet your needs.
Improve your business communications with a hosted VoIP business phone system. Contact us today.
Featured Photo Credit: Petr Macháček