Artificial Intelligence (AI) has attracted an unfair reputation as a way to make staff redundant or less valuable.
AI-based solutions can make your staff far more valuable, in fact, and allow you to help more customers while providing better service.
Artificial intelligence can handle basic or repetitive work, freeing your staff up to tackle issues that require a higher level of intelligence.
AI also facilitates collaboration among staff, encouraging innovation and helping you conquer increasingly complex challenges.
Advantages of AI in Business
AI can support your business in countless ways – here are five of the most common benefits we've seen.
1. Increase the Value of Your Workforce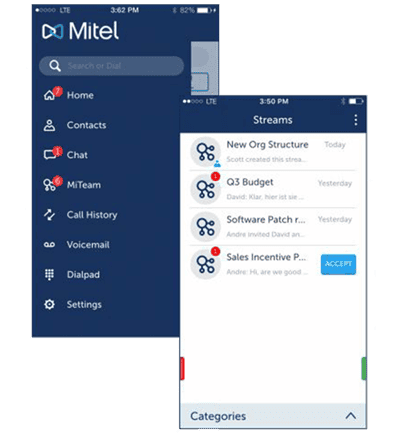 AI technology makes it easier to tap into the unique skills and problem-solving abilities that your team was hired for. Empower them with tools that work in tandem with their strengths, accommodate their preferences and make the most sense for their environment.
AI-based solutions can help you cruise through mundane and time-consuming work, like data entry, transcription and reporting, allowing you to take on more interesting challenges. AI integration exponentially speeds up information processing too, so better decisions can be made in less time.
2. Increase Innovation through Collaboration
Collaboration obviously increases innovation – but how do you facilitate it when your staff is spread out across multiple offices, working remotely, or operating in different regions?
An exciting product called MiCollab, offered by Mitel through Sunco, provides supercharged collaboration between coworkers, regardless of their physical location, work environment or preferred communication style.
Live documents let you collaborate in the same virtual space while working with the exact same content. Rich media tools like point-to-point video calling make it easier to share ideas and add clarity to any situation.
Contact us to learn more about Mitel MiCollab's unique features!
3. Accommodate Individual Differences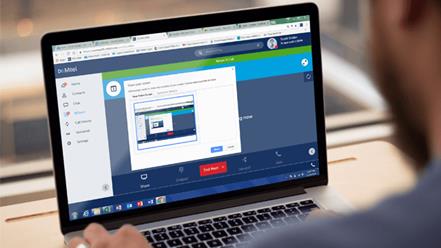 Make business collaboration easier by accommodating your team members' individual communication needs. For example:
Your sales rep might be too busy selling to deal with a lengthy email but could handle a quick phone call
Your engineers or writers might communicate better via email than by phone
You need to attend a meeting but can still be reached by text
A remote worker seeking advice or assistance may be able to get help via chat
With MiCollab, you can display your availability and preferred communication methods to other members, helping staff interact more effectively and minimizing any disruption of workflow.
4. Manage Projects More Efficiently
Efficient processing of project-related information makes it easier to adjust work plans, allocate resources, and communicate progress to clients and supervisors.
Mitel MiCollab's platform lets you switch quickly between tasks without disrupting your workflow by integrating with key business applications, including Microsoft® Office®, Outlook® and Google®. This lets you:
Check the status of work, distribute orders, sign-off on project documents and send feedback without hopping between programs
Find relevant information faster with AI-assistance instead of digging through folders and scanning dense data
Quickly resolve time-sensitive issues by seeing at a glance who's available to help
5. Provide Better and More Personal Customer Service
With context-aware data processing, your workforce can get a huge support boost while dealing with challenging customer issues – even receiving real-time guidance right on screen.
Better communication between team members helps ensure a more consistent customer experience. AI can enable smoother handoffs and offer personalized coaching based on customer history.
Machine learning can even be trained with real dialogue to improve customer interactions.
Integrate AI with Collaboration
Businesses often choose to implement AI solutions when upgrading other components of their telecom system – especially since our flexible licensing options make it easy for customers to adjust their plan to suit their needs.
You may already have everything you need to take advantage of AI-based tools, such as MiCollab.
As a Mitel Platinum Partner, Sunco provides industry-leading support for customers of all types and sizes. We offer online and on-site training tailored to your company's needs, including live demos, along with excellent ongoing support.
Sunco can provide you with a complimentary telecom bill audit to make sure your entire business telecom system is working at peak efficiency, from top to bottom.
Contact Sunco
If you have any questions about how AI could help your business, or how Mitel MiCollab works, please get in touch.
Call Sunco at 780-809-1786 or contact us online today!