Red Deer IT Company
Empowering Businesses in Red Deer with Cutting-Edge IT Solutions
Boost Profitability and Productivity with a Leading IT Company in Red Deer
Upgrade your IT environment to make it faster and more efficient with one of the top Red Deer IT companies. 
Why choose Sunco as your IT company in Red Deer?
Benefit from full-service end-to-end IT management supplied by IT specialists
Reduce overall IT costs with a bespoke service package and straightforward invoicing
Leverage IT subject matter experts who can augment every aspect of your IT infrastructure
Get support the moment IT issues appear with reaction times of under 2 hours
Access every available resource to solve your persistent IT issues–even if it means getting the CEO involved
Book a Consultation with Our Expert IT Team in Red Deer
Prevent Downtime and other IT issues with a top IT Company in Red Deer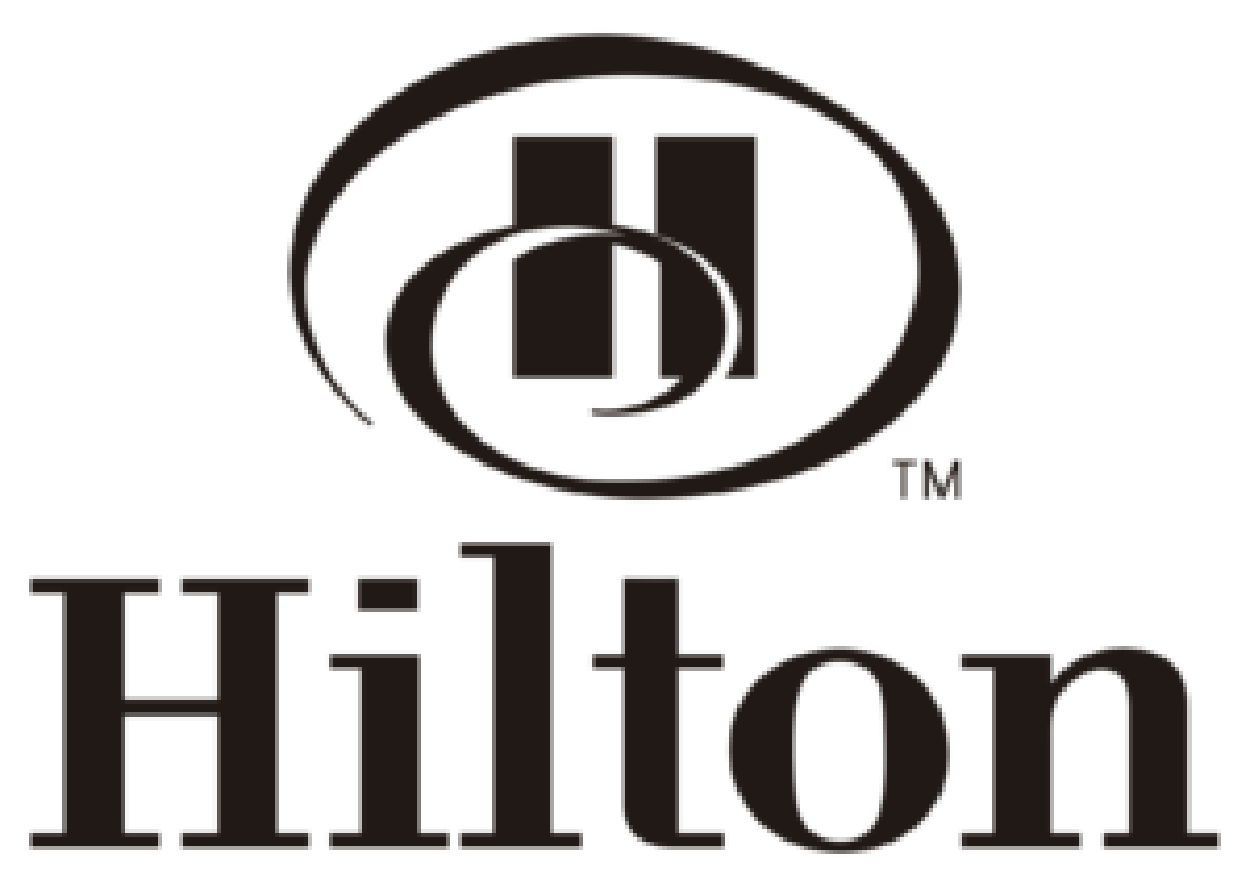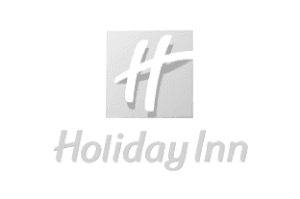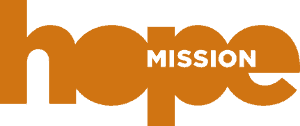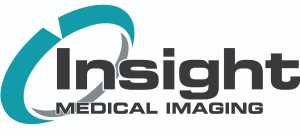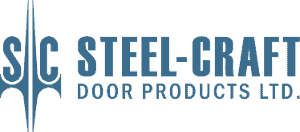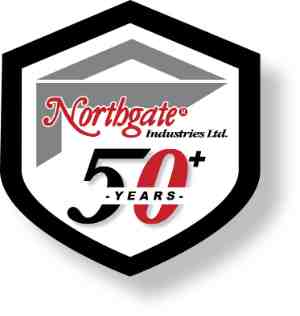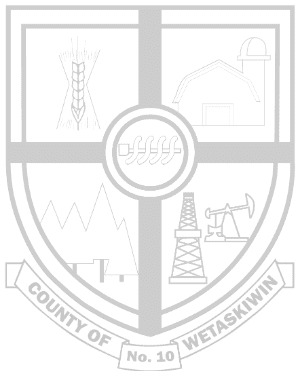 Sunco Communication and Installation - Red Deer Managed IT Services Company
Premier Red Deer IT Company
4915 54 St 3rd floor 32, Red Deer, AB T4N 2G7, Canada
Request a Quote: +1 855-910-7784
Businesses in Red Deer Our IT Company in Red Deer

Managed IT Services
Have your entire IT stack supported by elite managed solutions and services. We work with businesses with 10-500 seats ensuring your workflow runs smoothly at all times.

IT Consulting
Develop a long-term IT roadmap so your growth will never be imapired by obsolete technology. Scale easily and proactively address future IT obstacles.

Cybersecurity
Access the leading cyber security solutions and training so you can get peace of mind that your business is prepared for and safe from developing threats.

Cloud Services
Leverage the power of the cloud to optimize and speed up your workflow. Our team of cloud experts support private, public, and/or hybrid cloud environments.

IT Support Services
Ensure your IT projects are managed by experienced technicians. Access industry-leading tech for industry-insider prices. We'll manage your entire stack so you can get back to growing your business.

Network Infrastructure Management
Work with a network that is able to handle your workload without issue. No more slowdowns, issues, or downtime. Boost productivity and maintain network security.

IT Helpdesk
Get near-immediate resolutions to your IT issues when they first appear with expert helpdesk support. Ensure that these It troubles are addressed before they affect your business.

Disaster Recovery
No matter the circumstance, you can rest assured that your business critical data is safe. Data backup and recovery services means you can rely on business continuity in all eventualities.

Business Communication
Access communication technology that speeds up collaboration across your company. We manage implementation, acquisition, upgrading, and more.
How We Measure Above Other IT Firms in Red Deer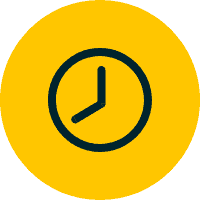 20+ Years
Providing leading IT services and solutions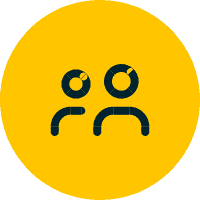 1,600+
Customers supported Canada-wide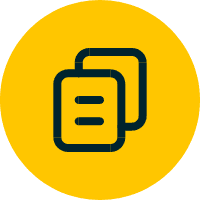 15%
Cost savings on average for our customers
Top-Level Services That Set Us Apart From Other Red Deer IT Companies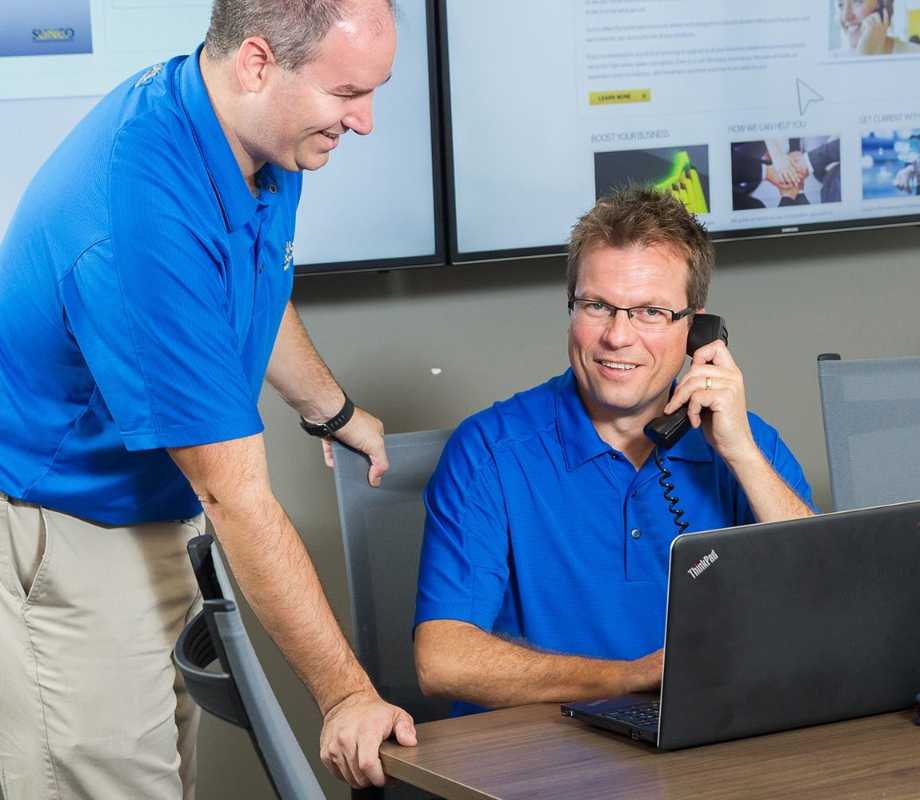 Full-Spectrum IT Issue Resolution
No matter what IT issue your business should face, you can rely on our managed IT services in Red Deer to hangle it.
We can help your business grow by:
Eliminating all your persistent IT issues
Reducing technology-associated costs
Facilitating scalability (alongside IT planning and roadmaps)
Supercharging productivity with stronger networks, automation, issue reduction, and more
Get total relief to your IT burden when working with our IT specialists.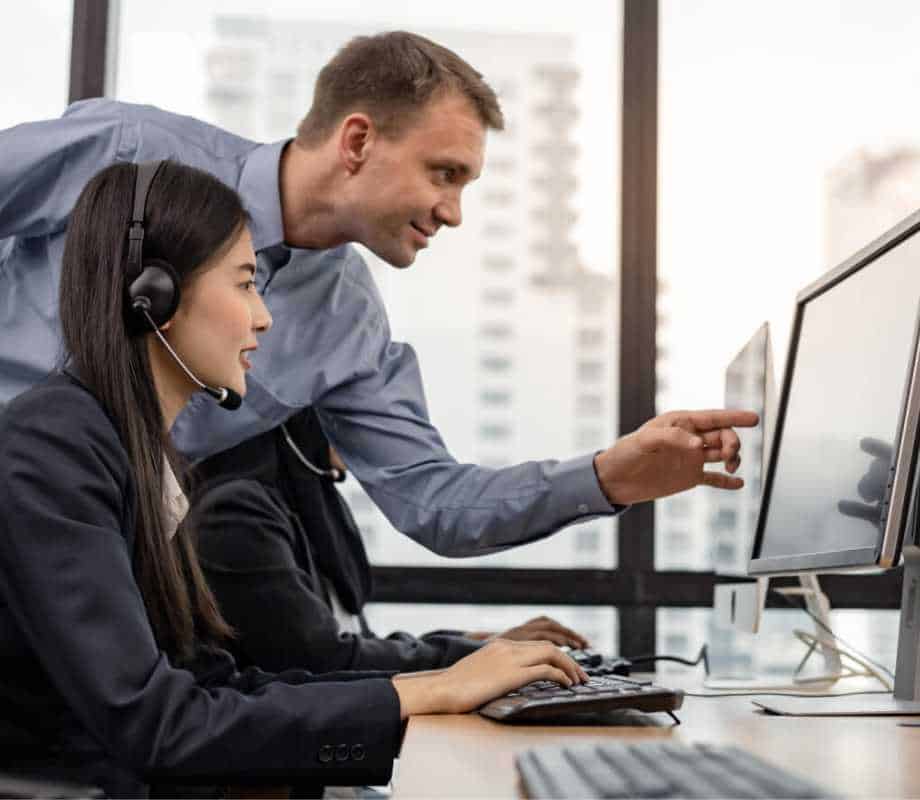 Protect Your Business From Harm With Ironclad Cybersecurity
Cyber attacks are increasing in regularity and sophistication – you need a vigilant team of experts on your side keeping your business safe.
With our services and support, you can count on:
Full-service security planning and strategies
Real-time threat detection and alerts (SIEM)
Industry-leading security solutions
Routine security awareness training
Identify and intercept threats, close vulnerabilities, guarantee compliance, and lower the risk of data breaches with personalized cybersecurity solutions from one of the best IT services companies in Red Deer.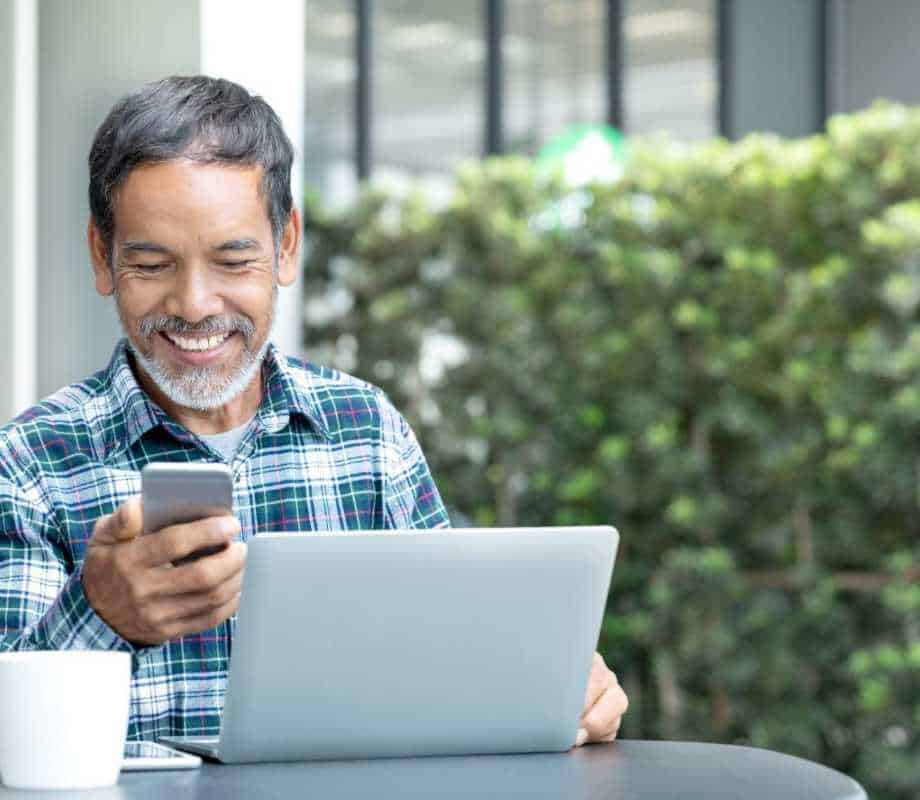 Remote and On-Site Support - There When You Need It
Partner with Sunco as your IT company in Red Deer and you'll receive IT support when you need it, where you need it.
The vast majority of IT issues will be quickly addressed and remediated by our remote team via real-time alerts and support from subject matter experts.
For more complex IT issues that require on-site support, don't worry, we have you covered. A team of highly trained technicians will be deployed to your business to address these issues at no extra charge (for managed packages).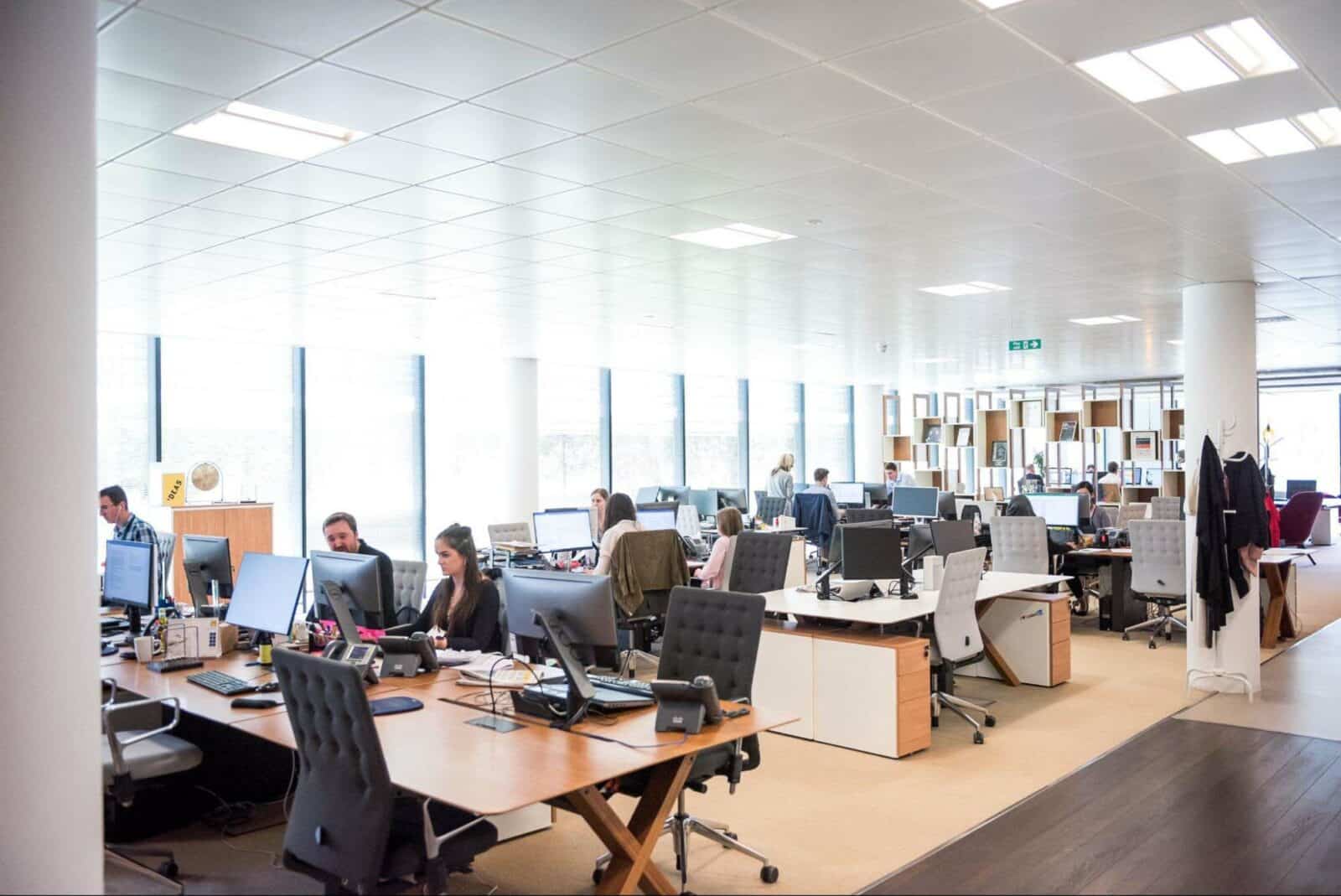 Elite IT Support From Experienced IT Company
Other IT companies in Red Deer may struggle to meet their SLA minimums, but we never aim to just meet expectations; we've built our business on exceeding them.
Our team will always deliver professional, personable services and solutions. You'll work with engineers who have taken the time to fully understand your IT infrastructure.
Get rid of unnecessary IT barriers and roadblocks – one phone call or an email is all it takes to get in touch with your support team and the relevant experts – even if that means getting our CEO involved.
Business Owners Trust Us as One of the Top IT Companies in Red Deer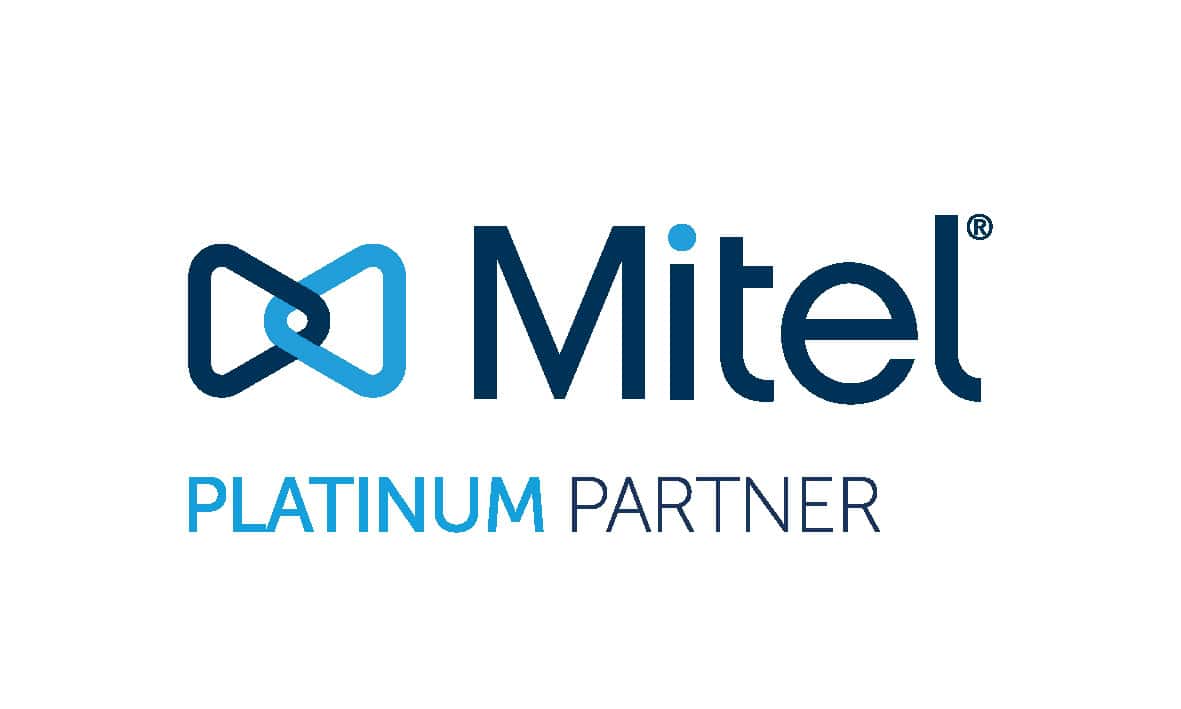 FAQs on Red Deer IT Companies
The cost of an IT company in Red Deer will vary between providers. Price may also vary based on:
Your company size
Your needs
What the company needs to do to help you
However, we can promise that you will get a predictable rate that's easy to manage in your budget plan.
Please request a quote for an exact estimate.
Sunco Communication and Installation, Ltd. offers Red Deer:
Managed IT services
Cybersecurity
IT consulting
Telecoms services
IT helpdesk support
Network support
Internet services
Take a look at our services page for a full list of offerings.
Sunco is a Red Deer IT company, but we're serving business owners across Canada.
We also operate in:
Edmonton
Calgary
Cranbrook
Vancouver
However, we're still happy to take clients who are not located in any of the aforementioned locations. It's still easy to reach us whenever you need us no matter where you are.
Partnering with an IT company can give you fresh perspectives on your operations.
It also helps free your IT team's time so they can focus on more exciting projects.
Sunco is more than happy to work with an existing IT team.
We're not looking to replace what already works. We just want to help you take your operations to the next level.
Many Albertan business owners outsource to IT partners outside their province or country.
There's nothing inherently wrong with this choice, but local partners have a certain edge.
Working with a Red Deer IT company means that you're working with a fellow Albertan business.
We understand the province's unique corporate landscape and are well-equipped to help you navigate it.